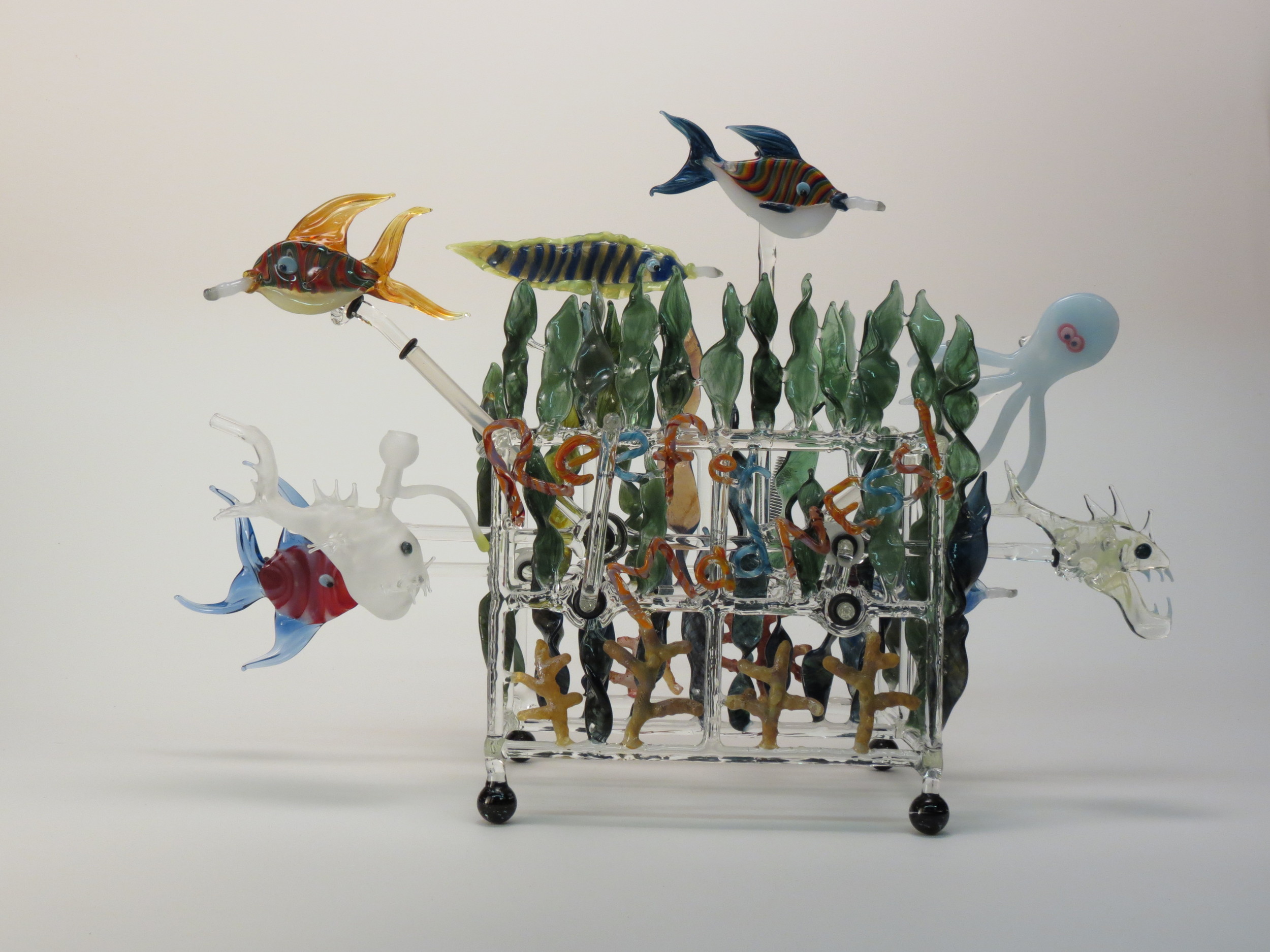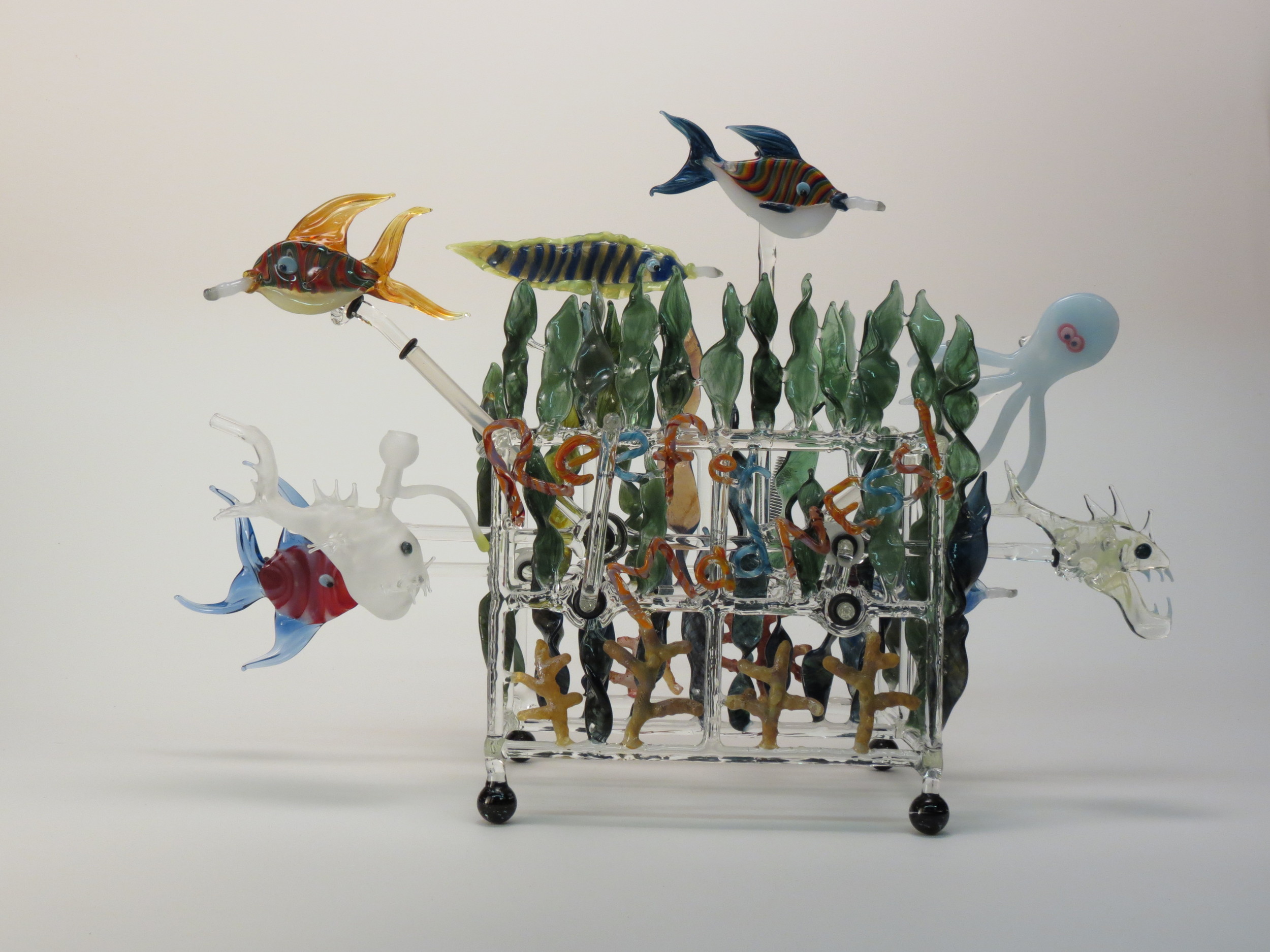 REEFer Madness!
More fun than a barrel of stoner fish.
REEFer Madness (short)
A short video of a kinetic functional work. The angler fish at lower left is a removable rig.
Dab Machine Marble Run (Bandhu x Ewok)
After warming the special quartz nail, pull a lever in back to align it with the drop-down, simultaneously releasing a tiny resinous sphere to roll circuitously toward the awaiting hot surface.