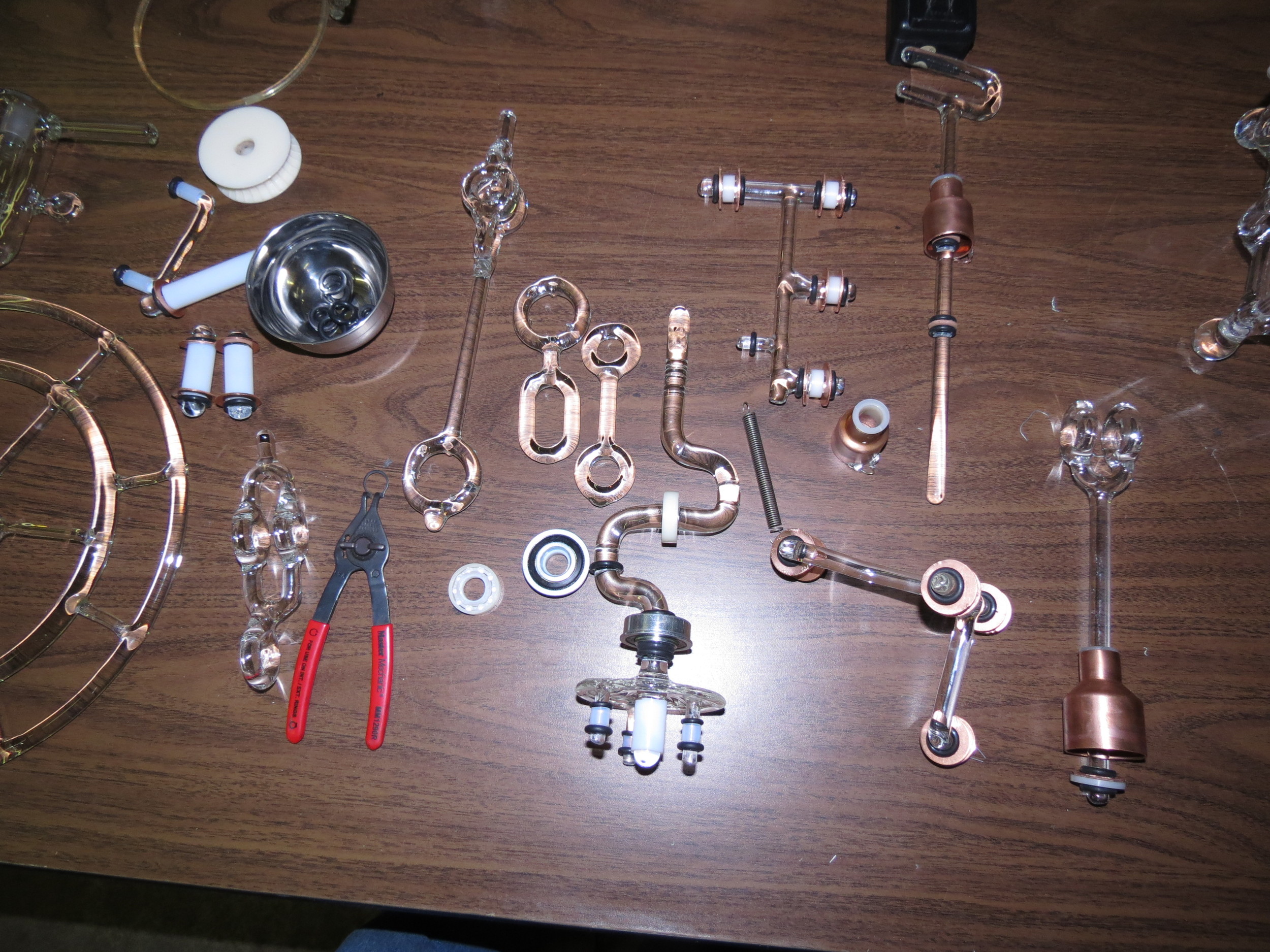 Functional Components assembled; Photo by Jamie Zill
Before Collaboration…The engine as designed and fabricated by Bandhu.
The engine is progress in Bandhu's Transdimensional Fabrication Chamber…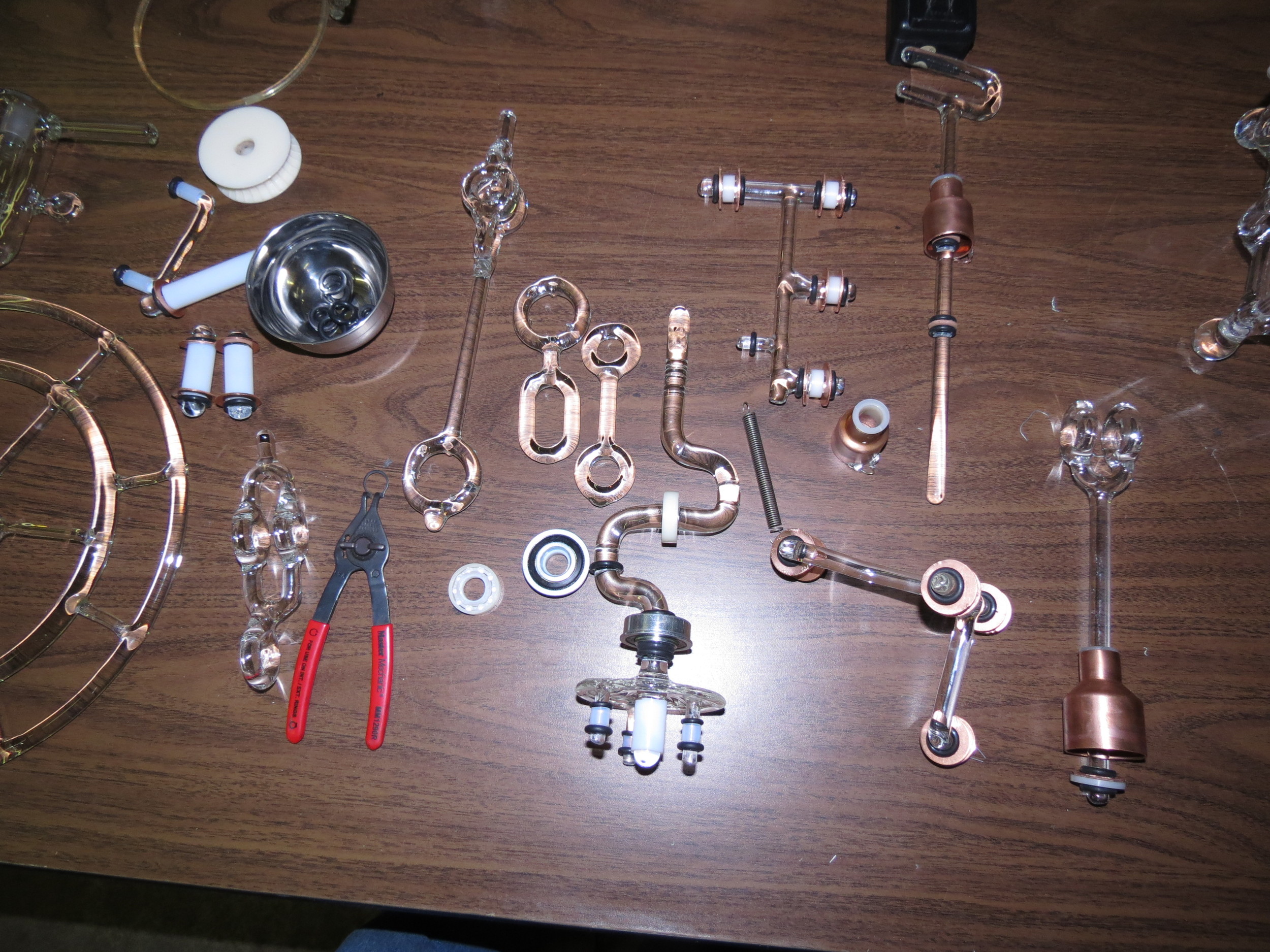 Photo montage by Jamie Zill
Bandhu x Snic Engine
A working model steam engine with functional component. The "boiler" is removable and becomes a bubbler with the finial from the top of the beam as a bowl.