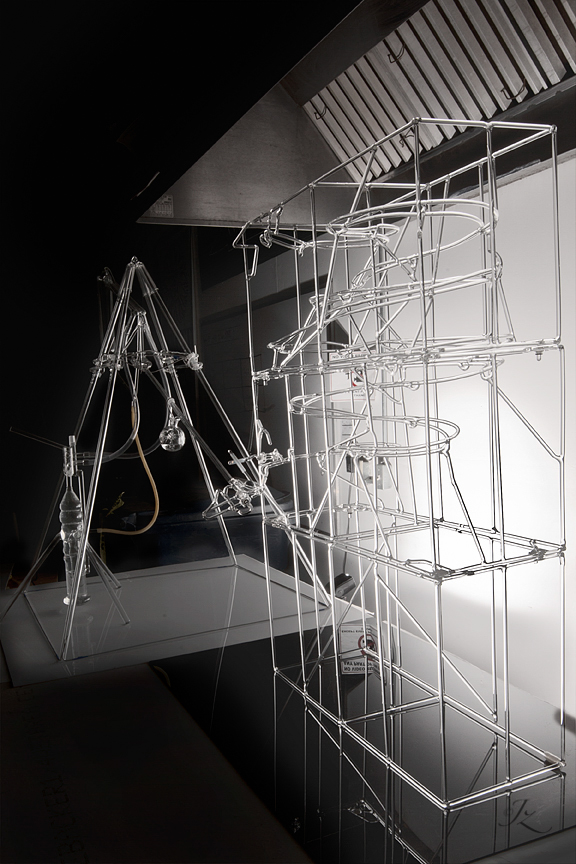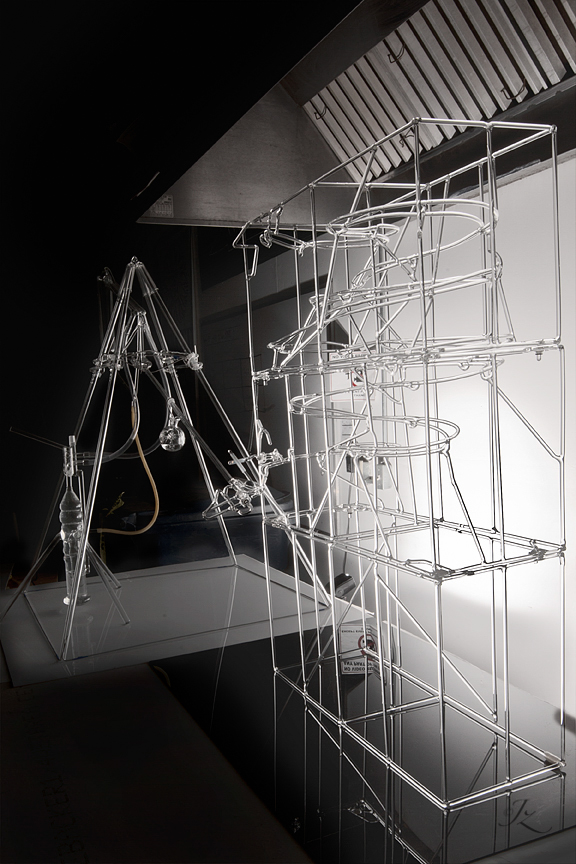 Mad Science!
This ephemeral contraption was fabricated by Hamm Brushland and Bandhu for the class they taught at Cornerstone Glass in June of 2014. It is a bong-powered marble track. Photos by Jamie Zill
Bandhu x Hamm "Mad Science" Collab
Test-run of the collaborative bong-powered marble track made by Bandhu Dunham and Hamm Brushland. Positive air pressure from a pump is activated by thumb pressure, simulating the effect of drawing on the mouthpiece. At the end of the video you can see the error that occurs if the hit is stopped in the middle.