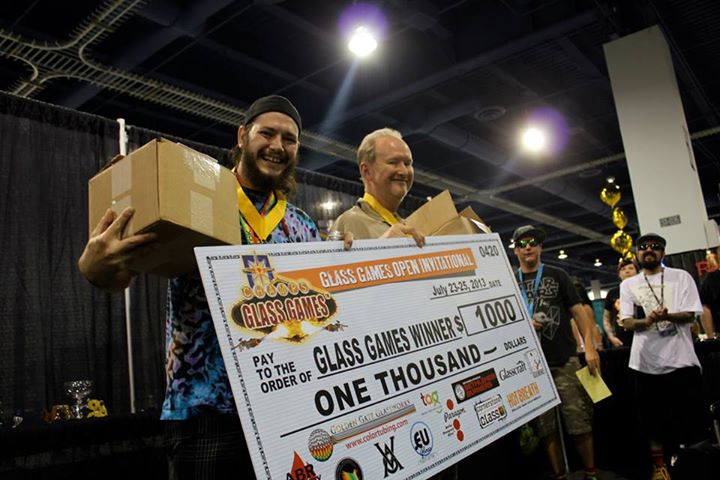 Enter the Worm
This piece is the result of a collaborative effort by Bandhu Dunham and Jeremiah Kern.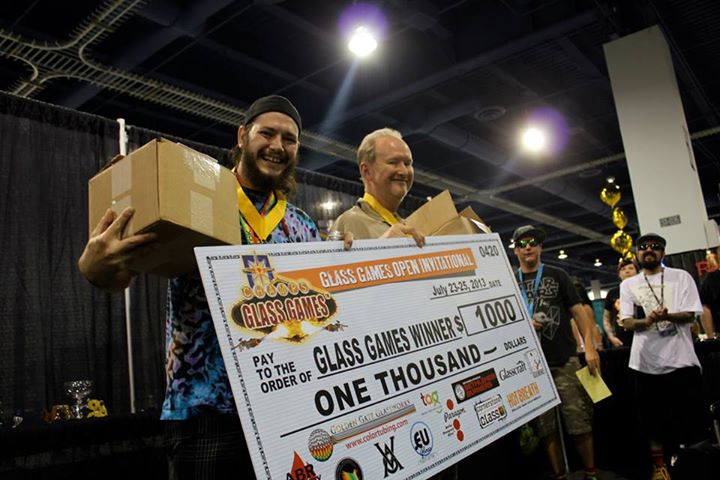 Taking the Prize
Jeremiah Kern from Hand of Man and Bandhu shared some big bucks and other booty after winning first place at the CHAMPS Glass Games for this collaboration
Marble Focus
Hand of Man and I collaborated to make the dichroic marble at the top of the sculpture and I created the red marble for actual use on the track.
Larva Love
Jeremiah does such happy little caterpillar larva that Bandhu made sure one came to live in his personal collection...
The Worm Sherlock
Hand of Man (Jeremiah Kern) created this amazing sherlock to "hang out" with the larvae and kinetic sculpture.
Enter the Worm
A Brief video of this award-winning collaboration with Jeremiah Kern